Anderson Leather Braiding

since 1972

David C. Anderson

1814 5th St. NE

Bemidji, Minnesota 56601

Telephone: (218) 751-0445

or my ISP address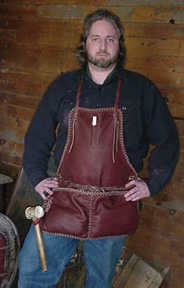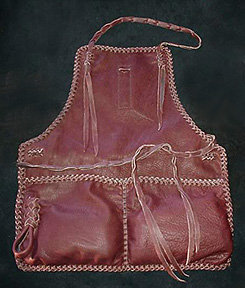 leather work apron braided

I built this braided leather work apron for a friend to give to his father. It has large pockets and a loop to hang a tool from. The neck strap ends can be adjusted and cut shorter. While deciding how to build this, I again realized how time consuming simple things can be. I was most happy with the results.

These pictures are linked to larger versions.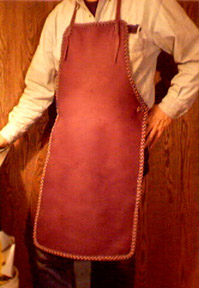 Here's another work apron I braided. It is linked to a larger view.

Check out these links to other braided leather things that I make and read my
guest book
to see what others have said about the leathers they have purchased from me.